KNOW YOUR CAR – check ...
The broad category of cars today can be split into a small number of categories. Saloon, hatchback, estate, coupe, sports and off-roader: clear and simple, and for the uninitiated, the world of automobiles and its colloquialisms can be puzzling
While the automotive industry's jargon is vast and seemingly unending, we hope to acquaint you with the most imperative terms in reference to car types with this article. Where possible, we've included a little background and an example of Volkswagen cars for each classification.
Here's a rundown of different types of cars and if you decide to know more first hand, visit your nearest Volkswagen dealers in Bangalore and try a test drive.
HATCHBACK
Defining the hatchback is far simpler than pinpointing the origins of the body style.
The Oxford Dictionary defines hatchback as: "a car with a door across the full width at the back end that opens upwards to provide easy access for loading."
A hatchback might be classed as a three-door or five-door, depending on the configuration, with the tailgate considered to be a door in itself. The rear door takes the place of the trunk/boot and swings upwards when opened to access the cargo area. Usually, in these types of cars the second-row seats can be folded down to further increase cargo storage space.
Examples of two-door hatchbacks include: Volkswagen Polo, Volkswagen Polo GT.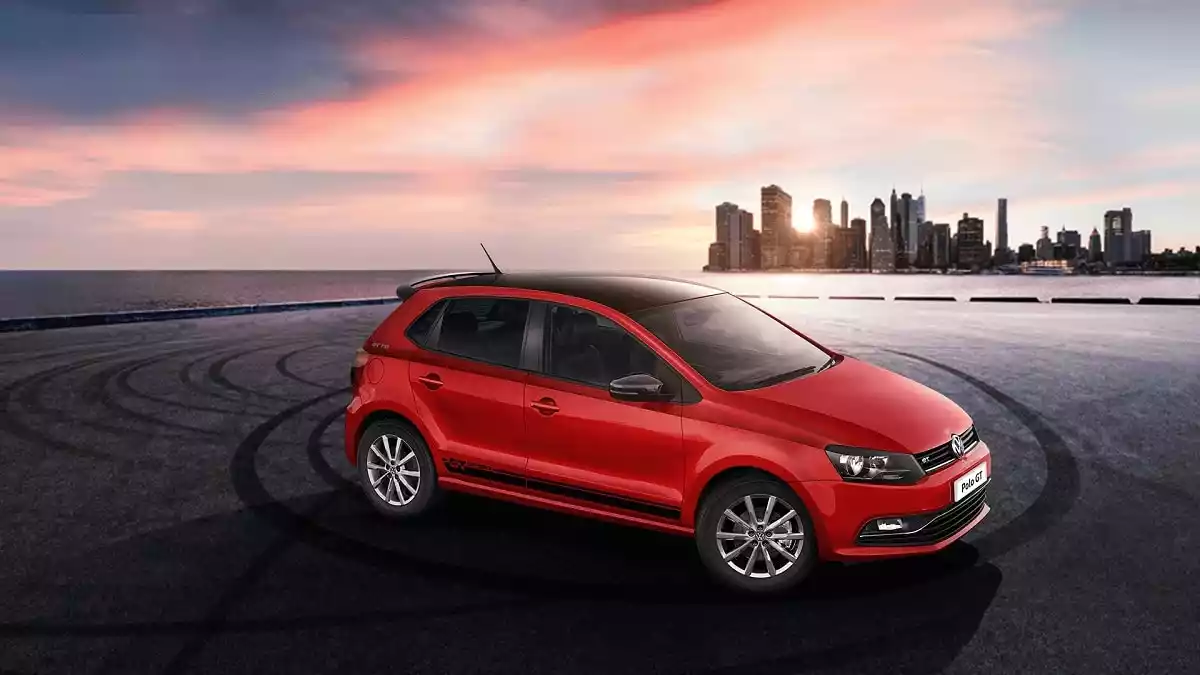 SEDAN
Also known as Saloon in some countries, this car is mainly a passenger vehicle featuring 2 rows of seats.
"A car having a closed body and a closed boot separated from the part in which the drivers and passengers sit," is how the Oxford Dictionary defines the saloon car.
The rear compartment seating is adequate for adult passengers and the cargo area is in the rear but sectioned off from the seating area. Out of all other car types, this offers the least storage capacity, which is expected as a sedan prioritizes passenger's seating over cargo area. A Sedan comes in four-door.
Sedans have several sub-types such as Premium Sedan, notchback, fastback, compact, and sub-compact.
Examples of sedans: Ameo, Vento, Vento TSI are Volkswagen's popular sedans and Passat is known as a Premium sedan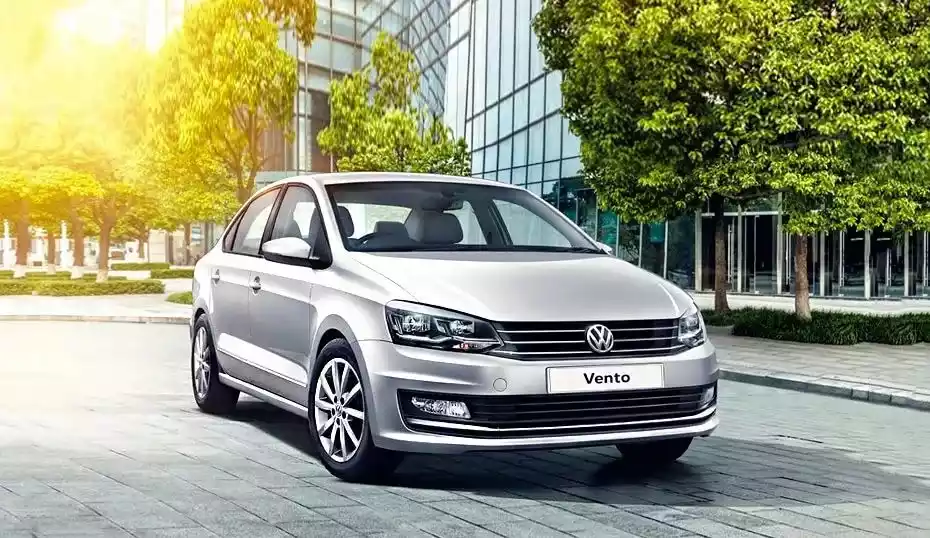 SUV
An SUV is a Sport Utility Vehicle, a term used historically to categorise a 4×4 or off-road vehicle, but today we expect them to offer a perfect blend of on- and off-road capabilities.
Whatever, to be classed as an SUV, we'd expect a car to offer a commanding driving position, a practical interior and some off-road skills.
Conventionally, the vehicle can be used off-road on rough surfaces but is mainly driven in the city and highways. The SUV is built on a light truck chassis, has a towing capacity of a pickup truck and seating capacity like a large sedan but does not offer a separate cargo compartment. Majority of the SUVs in the market are 4-doors as the 2-door variants saw declining popularity over the years. SUVs also feature high ground clearance, huge body and weigh considerably more than other car types that's why their fuel economy is very poor.
Examples of SUVs: Volkswagen Tiguan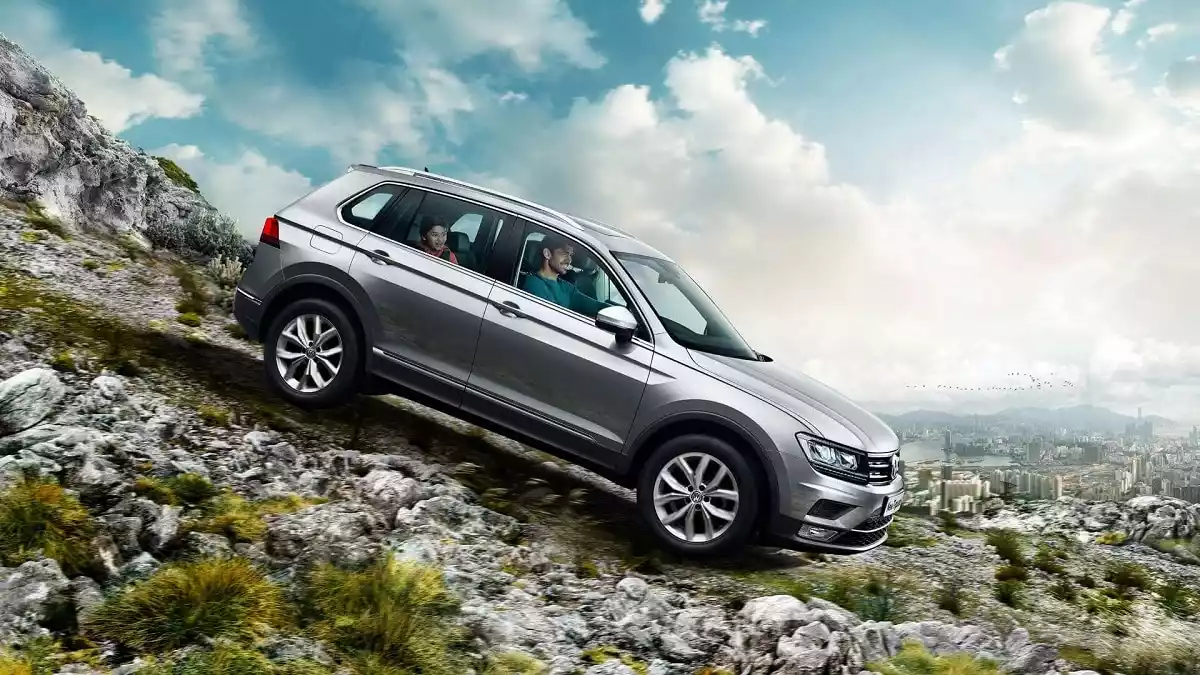 There are also other kinds of cars such as the:
MPV
A multi-purpose vehicle (MPV) or multi-utility vehicle (MUV) are commonly known as 'people carriers'. They are designed to offer enhanced space and comfort for passengers with two or three rows of seating and large doors. The third row on MPVs/ MUVs can generally be reconfigured.
CROSSOVERS
A simple, and common, definition of a crossover would be that it is a vehicle that combines the features of an SUV and a hatchback. Crossover vehicles offer soft-roading capabilities and are constructed like a car – they use unibody construction instead of the body-on-frame platform used in SUVs.
COUPE
A coupe is traditionally a closed two-door car with a fixed roof, either with two seats or with two additional seats in the rear (known as a 2+2).
CONVERTIBLE
A convertible, a.k.a. a cabriolet or roadster, is a car with a roof structure that can be 'converted' to allow open-air or enclosed driving. They feature either a retractable hardtop roof or soft folding top.
And if you're looking at gifting yourself a new set of wheels, now couldn't have been a better time with exciting monsoon discounts at PPS Motors Bangalore
Now, waste no time. Visit you're an authorized Volkswagen showroom in Bangalore and check out the range of Volkswagen cars for yourself.
There are
0 Comments
on the post