The 'New'est Combinati...
The innovation from Volkswagen never pauses and the latest model of the brand, The New Polo GT is a lucid example for that. Bettering the best, this car features a great number of unique highlights in its design, build, efficiency, and of course style which goes without saying. Let's have a look at some of these top notch attributes of the Volkswagen Polo New model.
Polo GT Pure Elegance – In and Out
The New Polo GT features an interior that can be regarded as a paradise of comfort. Right from the pedal section to the seat upholstering that is given an absolute royal touch, every single element of the interior is worthy of admiration. The new and enhanced steering wheel will now enable you to experience a smooth ride irrespective of the type of road you travel on. The 5 speed manual transmission will take your enjoyment of the ride up to the next level. There are multiple added comforts to the driver's side right down to the dead pedal to ensure comfortable drive. The advanced center console will enable you to connect your phone via Bluetooth and you can use it through the voice command button on the steering wheel.
Coming to the exterior design and build, it's a great blend of attractiveness and functionality. Latest added features include
• A stunning visual upgrade of the tail lamp
• A stylish logo that doubles up as the opening lever for the boot
• New and improved front grille with a slick makeover
• New dual-beam headlamps in black finish with cornering lights for enhanced safety
• A trendy look of feels with the new and bold 15″ 'TOSA' alloys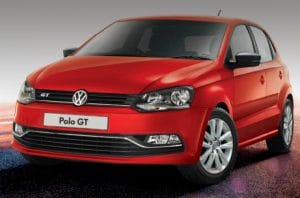 Robust Build
Installation of highly recommended and advanced safety features has always been a priority for all Volkswagen models and The New Polo is no different. The vehicle comes with
• Advanced and highly efficient Anti-lock Braking System (ABS)
• Standard dual front airbags across all variants
• 3 point seat belts
• Sturdy and 100% Galvanized steel body enclosed by laser-welded roof
The New Polo comes in a wide variety of variants categorized on engine specifications as well as the fuel used in 6 different colors Copper Orange, Candy White, Night Blue, Flash Red, Carbon Steel, and Reflex Silver.
There are
0 Comments
on the post