Wait no more to book y...
The New Volkswagen GT Line is built to fill you up with childlike glee while making your adrenaline pump and your heart race every time you set it free. Remember the time when there were no limits for your car, nor your imagination? Let that innocent thrill of driving be fuelled again with the New Polo GT. It is a complete package of good looks, great performance and most importantly safe as a turtle shell. Experience the Power to Play at your nearest Volkswagen showroom, Hyderabad.
The hot hatch is now also available in a stunning new shade of Sunset Red. Because what's the point of turning up to play unless you have the best-looking toy on the playground? In a new, mesmerising shade of Sunset Red that dazzles you the moment you set your eyes on it, the GT Line will get your heart racing even before you start the engine. Get in and race off into the sunset. Test drive your Volkswagen Polo GT 2019 at an authorized Volkswagen dealer in Hyderabad.
A new badge of respect. It's a sleek, chrome symbol that's a gateway into a world where true power lies in the hands of those who wield the wheel. The New GT Line Badge isn't just a badge.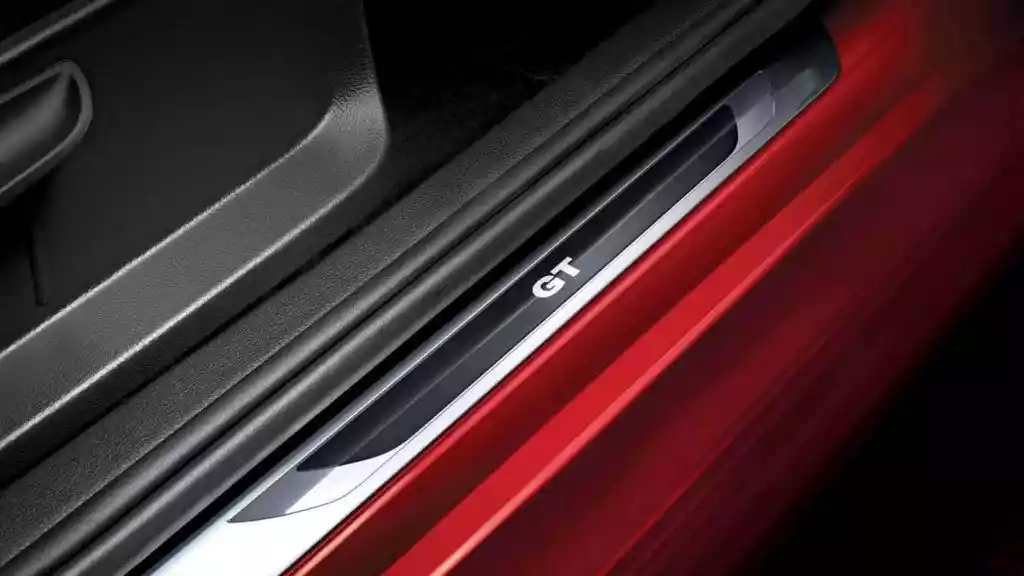 The current 2019 version GTs are the best-looking ones with a 10 spoke alloy wheels along with front chrome grill and a sporty rear spoiler and a sleek Black Roof. Each member of the GT Line comes with an all-black, glossy roof that's designed to make a powerful style statement. The brand-new side foils give the New GT Line a dynamic appearance from every angle while the black GT Line Spoiler is also sporty and tough. The jet-black spoilers are guaranteed to give you second looks as you zoom off. All-black ORVMs are stark-black Electronically Foldable Side Mirrors with integrated Turn Indicators, can be controlled from your seat with a mere touch of a button.
For more details on the features, visit your nearest Volkswagen dealer in Hyderabad.
Our iconic 7-speed dual-shift gearbox sets industry benchmarks, while the Automatic Transmission lets you shift between gears with decisive agility. Now, power through the streets with ease with this refined piece of technology.
Powerful 1.5L TDI Diesel Engine. This technological marvel of cutting-edge innovation with a 5-speed gearbox belts out 110 PS (kW) of raw power and 250 Nm of torque.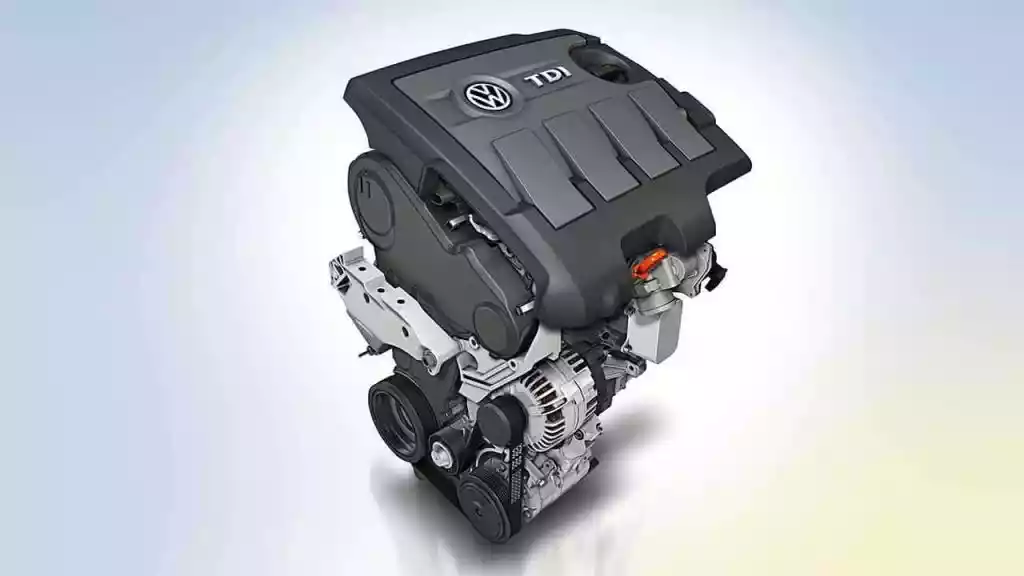 The TSI engine is imported from AUDI Europe along with a 7-speed dual clutch DSG gear box. It is a turbo charged engine and unlike other engines, the GT gets a variable geometry turbo charger which has no turbo lag. Hence the turbo kicks in as low as 1300rpm, which mean there is a good initial punch in the engine. The turbocharged diesel engine is the perfect choice for those who crave even more power. Producing a torque of 230nm, it is a powerhouse of versatility!
Revolutionary 1.2L TSI Petrol Engine churns out 105 PS (kW) of power and 175 Nm of torque. So, get ready to bring the fun back in driving. Your power to play.
The joy of driving a GT TSI is incredible, thanks to the dual clutch gear box and variable geometry turbo charger. The acceleration is linear and jerk-free as the dual clutch pre-selects you next gear and shifts it in a fraction of a second.
It is the safest hatchback one can find in the market; in fact, it is safer than many sedans. It has ABS, EBD, ESP, traction control, hill hold control.
Airbags Standard. We've got your back. And your front of course.
Equipped with dual-front Airbags as standard, the Polo is the safest premium hatchback in its segment. Sit back and enjoy safe drives in a Volkswagen Polo GT.
Galvanised steel body-Car of steel
Sit nestled comfortably as you ride in a Galvanised Steel Body, that's enclosed
by a laser-welded roof. It's as safe as can be.
ABS Standard -At your command.
The standard Anti-lock Braking System in the Volkswagen Polo GT ensures you get traction and control when you want to stop, without losing control or fearing unnecessary lag.
One should never compromise safety for mileage and initial cost. The most important thing is the safety of your loved ones. Extra money spent can always be earned back. Consider it an investment policy for your family.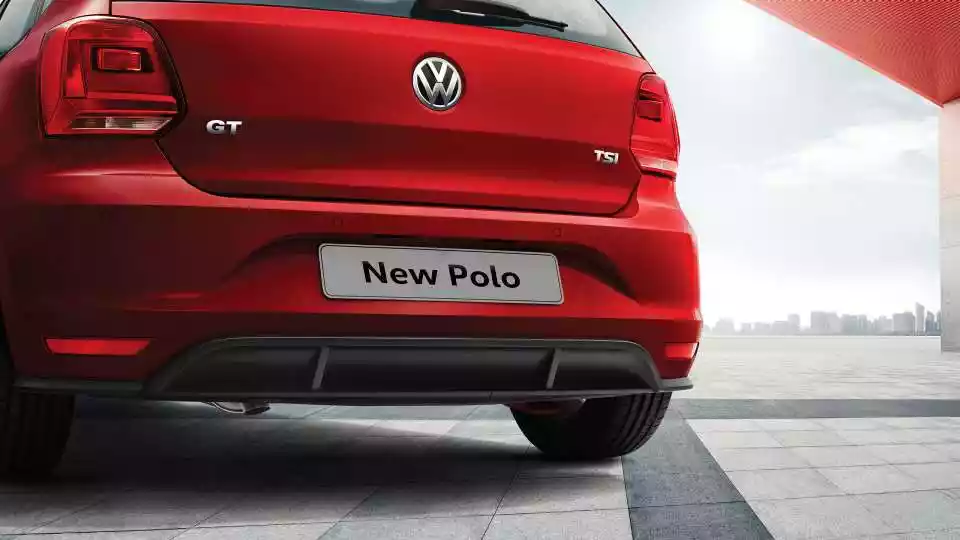 The Volkswagen Polo GT Diesel ex- showroom price in Hyderabad starts at ? 9,88,500* while the Volkswagen Polo GT Petrol ex- showroom price in Hyderabad starts at ? 9,76,000*
The GT TSI is truly an asset that is built to rule the Indian roads and last for a decade.
Hurry now! Book your Volkswagen Polo GT 2019 at PPS Motors, Hyderabad and avail exciting Christmas offers!
There are
0 Comments
on the post