Basic Car Maintenance ...
Car is not just considered as a piece of luxury in the modern automobile industry, instead it has become essential in our daily lives. In India the car acquisition rate has been amplified drastically since a decade. For many, it is a crucial part of business, catering mobility services while some use it for their daily conveyance. For others it is the best way to explore the world to the fullest. Whatever the reason may be, if you are hoping to reap the benefits out of it, you should maintain it in a perfect shape by following basic car servicing techniques. As you know prevention is always better than cure. And you know basic upkeep is much inexpensive than major repairs caused by laxity. Though there are many ways to keep up the best performance of car, for some reasons, a lot of people give a deaf ear to its basic maintenance.

Sometimes it may lead you to pay a great deal of money if you are caught at random roadworthy checks for driving with worn out tyres, damaged brake lights, a broken seat belt, and a huge number of other issues. To avoid all this fuss, let me take you through a list of basic maintenance and car servicing techniques:
Owner's manual is crucial
Your car owner's manual is like a bible for your car as it will assist you in maintaining your car in a good shape. It contains full of valuable information and tips such as which & how often fluids to refill, how to measure tyre pressure, right action to take when engine overheats and how to change bulbs in blinker lights. You may not find it interesting, but it surely will help you to perform basic maintenance jobs the right way.
Get your scheduled service done
If you read the owner's guide carefully, it will suggest you when your scheduled services are. The benefits of scheduled servicing through your dealer are you will get genuine parts and a reliable history of car's service.
Car maintenance and servicing checklists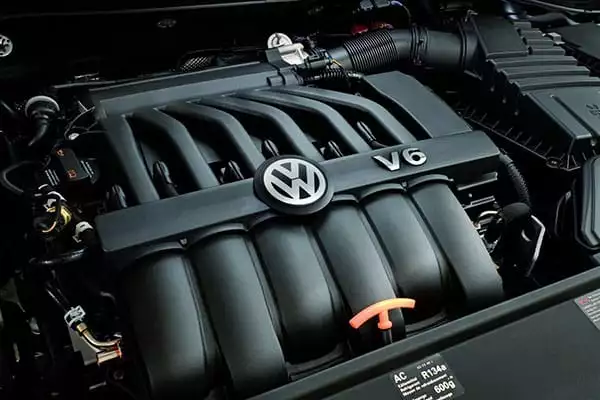 Despite the fact that the modern car engines are a bit more complicated, a set of simple things you can do to keep up your car's performance are essentially the same as they were a long ago.

Basic car safety checklist: It includes seatbelts, external lights, handbrake, windscreens & mirrors, windscreen wipers, horn, fluids, tyres, spare tyre and jack. Most importantly check for fluids regularly and replace when needed as fluids are the vital signs of your vehicle like engine oil, radiator coolant, brake fluid, power fluid, windscreen washer fluid, clutch fluid, gearbox oil and differential fluid.

Tyres checklist: Marinating your tyres pressure at the correct level, obviously promote the life of tyres and reduces fuel consumption. You should take your car for a wheel alignment and balance as well if you feel that your car is pulling to one side while driving. The tyres checklist includes tyre pressure, treadwear, tread depth, spare tyre and car jack and tools while the lights checklist include headlights, and indicators/hazard, reverse, brake, park & fog lights.
General checklist: Other than the above checklists, you should also check for general things like radiator hoses (if any leaks or cracking), engine air filter (ensure it is clean), battery (check corrosion around terminals) and unusual, ticking, hissing engine noises. When it comes to wipers, it's time to spend that little bit of extra money on some quality blades if you're facing trouble seeing through your windscreen properly.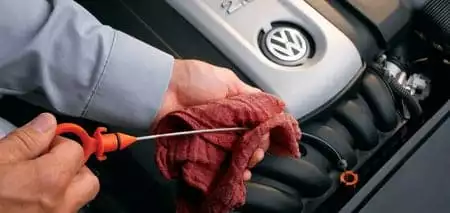 Air filter: Remember that the air filter of your car works like lungs for human body that stops letting dirty air into your engine while maintaining the best performance. Your owner's manual will guide you how often it needs to be changed. The need for change is mostly based on your stop-start driving and the dustier roads you drive on.

Cleaning: Do you know that bat droppings and sap dropping from trees will ruin your paint job if not cleaned quickly? However your car exterior needs a regular wash to maintain its looks and protect its painting. Many people ignore cleaning interiors of car till it is clogged with dirt and started smelling foul. I hope you love your car and don't allow your car experience the same. Sometimes it can attract insects and cockroaches if any food item is left unmoved for days.
Conclusion: Even a perfectly maintained vehicle can slip into an accident, so make sure you renew your car insurance before it get expired. It's always the best idea to take your car to a professional if you are unsure what to do when any problem arises. Don't make the situation worsen when you don't know how to resolve it. The bottom line is, don't ignore the unusual car noises as well as look underneath your car every now and then for any new and furtive leaks. Follow the service schedule as per the owner's manual and resolve small problems before they become major ones.
Here is good news for all Volkswagen users as you can rely on PPS Motors – a trusted and authorized Volkswagen service center in Khajaguda. With a team of certified technicians, it assures you that your car received the best servicing possible and routine upkeep jobs or major/minor repairs if any.
There are
0 Comments
on the post