Here's what went behin...
Step inside the 2019 Volkswagen Tiguan TDI at any of your nearest Volkswagen dealers in Bangalore , for your next test drive to fully comprehend the essence of this blogpost.
The 2019 Volkswagen Tiguan's interiors and design features are described in detail below while highlight the idea behind this world class car, but we think the best way to learn about it is first hand.
The Volkswagen Tiguan TDI 2019 was first introduced as a not so compact SUV, not just by its looks but also an array of features it offers. On the outside, the SUV sports powerful lines which lend it a unique contemporary style. A bold character line runs from front to back, conveying chiselled strength, while hood contours and a distinct grille deliver a memorable statement up front.
On the inside though, each feature is designed to perfection, quite thoughtfully amenities abound. The sharp modern styling creates an environment you'll never want to leave. Overall, it's capable, comfortable, and ready to take on the city.
The Seating features of the Volkswagen Tiguan will vary by trim level, but all available features include the following:
· Leather seating surfaces or V-Tex leatherette seating surfaces or cloth seating surfaces with a quilted rhombus design
· Front center armrest with storage compartment
· Heated front seats
· 10-way power driver's seat including power-adjustable lumbar support
· 3-position memory function for driver's seat
· 40/20/40-split folding 2nd-row seating
· 2nd-row air vent
· 5-seat configuration or 7-seat configuration with 3rd-row seating
The steering wheel may not be the first thing that you think of when you consider a vehicle's interior design but being in the front and centre of the driver's seat it demands as much attention as any other part of the vehicle. Plus, you are going to be holding onto it a lot, so you want it to be comfortable. The 2019 Volkswagen Tiguan has a leather-wrapped steering wheel with controls for your audio as an added convenience. The idea is leave you in complete control of your journey of the last detail, such as the volume level of your stereo.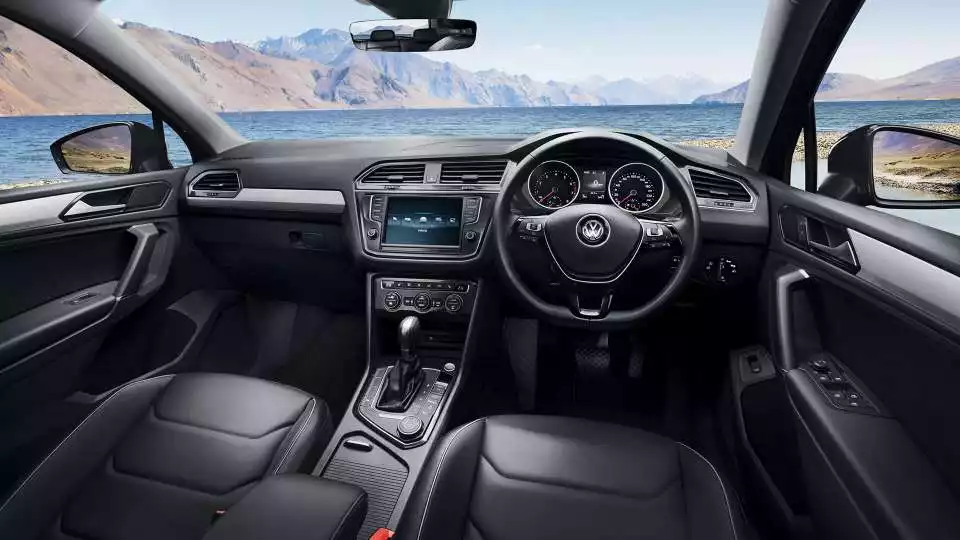 The Tiguan's interior is intuitively laid-out and has impressive optional tech. All the buttons you'll use regularly are within easy reach and most operate with a posh-feeling metallic click. There's even a soft felt lining in the door bins and some grippy rubber mats in the storage cubbies to stop smaller items rattling around. The interior design is logical, its materials feel as though they're of good quality, and the intuitive infotainment system is genuinely excellent. It's comfortable to drive, easy to see out of and a doddle to manoeuvre around tight car parks The Volkswagen Tiguan has a comfortable driving
position while great all-round visibility means it's not that difficult to manoeuvre or park despite being a big SUV. It's also a practical, useful car on the inside. You'll find a generously sized and well-shaped boot and there are numerous useful storage areas throughout the interior. The roomy back seats can be reclined for more comfort or slid forwards to increase the boot's capacity.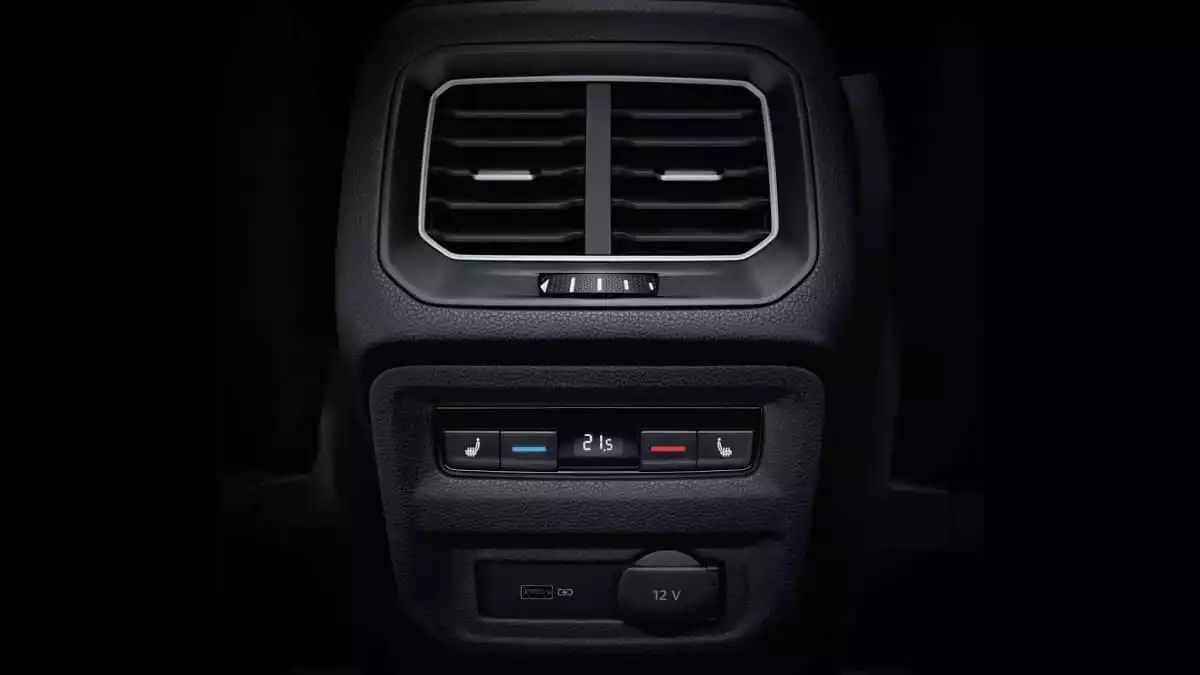 The new Volkswagen TDI packs another interesting functionality – the climate control, so you don't have to think twice about setting out on a journey in a storm. Not that you would, but with Volkswagen you know you could with the dual-zone climate control which means that you and your front passenger can each set your own temperature and airflow settings.
The Volkswagen Tiguan 2019 has had a rather naturally strong evolution than a revolution. Volkswagen has tried to give it more substance beneath the skin, moving the Tiguan upmarket so it's better able to take on rivals. On a variety of roads and in challenging conditions, you can be confident and comfortable. The Turbocharged engine Packing 184 horsepower makes for all your fun rides. As conditions change, available 4MOTION distributes power between the front and rear wheels as needed to help optimize traction and stability. Active Control Available with 4MOTION feature lets you switch between driving modes just by turning a dial. Depending on the conditions, you can choose from On-Road, Snow, and Off-Road Custom. Both On-Road Mode and Off-Road Mode let you adjust the settings to fit your driving style. A variation you can always be thankful for 8-speed automatic transmission with Tiptronic and Sport mode Having eight speeds can mean a smooth shifting experience, higher Horsepower, higher Torque and a higher pulse rate.
It's the first VW SUV based upon the 'MQB' architecture that underpins so many of the group's cars. There's a good chance you're sick to death of those three letters appearing in car reviews, so we'll cut to chase: MQB-based cars invariably steer sharply and are intuitive and easy to drive. These, you'll be aware, are all good things.
So yes, the new Tiguan is stylish, sophisticated, and packed with comforts. But it's also quite capable. On a variety of roads and in challenging conditions, you can be confident and comfortable.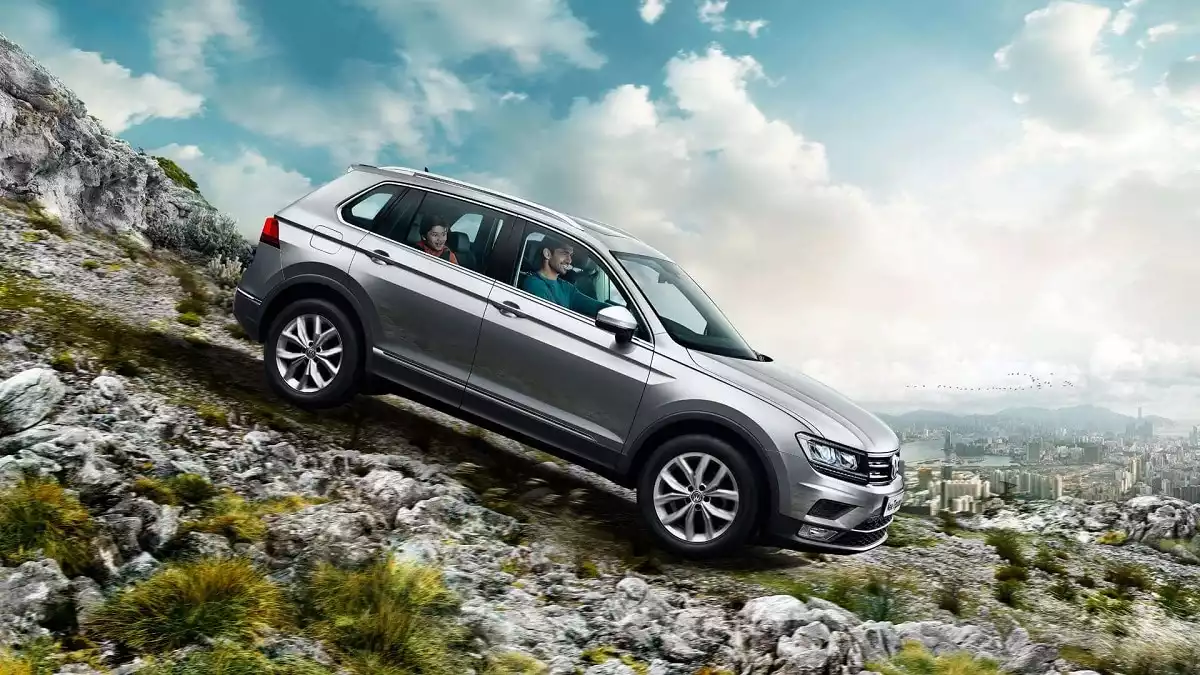 While the Volkswagen Tiguan on- road price in Bangalore starts at Rs.33,62,642*, wait no further; Visit your nearest PPS Motors in Bangalore, to book Volkswagen Tiguan test drive for yourself and get your car today to avail special monsoon offers at PPS Motors.
There are
0 Comments
on the post