Is your Volkswagen rea...
While Hyderabad has been blessed with a reasonable climate, over the last few winters temperatures have heavily dropped during winters, leading to an increased number of car accidents. Sometimes it is the defogger, sometimes, it's a jammed. Whatever the emergency be, it is important to be prepared before heading out into the cold.
Firstly, we recommend you visit your nearest Volkswagen service center in Hyderabad for your regular service check-up to repair and replace the parts before the winter sets it. Also ensure that you're visiting only an authorized Volkswagen dealer in Hyderabad, like PPS Motors, Hyderabad for spare parts and authentic service so you wouldn't end up being stranded on a cold road.
In the worst-case situation, make sure you keep the contacts of your nearest Volkswagen service center in Hyderabad, for emergency assistance.
Since the cold weather makes the car behave unpredictably, some drivers dread winter. But if you take care of your vehicle, you should be able to avoid running into unexpected trouble.
Here are few things to keep in mind:
Make sure your car battery is in good working condition. Usually, due to the heater and defogger, a battery is under a lot of strain in winter and required to supply more current. Check the amperage and f required, fill the battery with distilled water or change your battery if required, before the winter sets in. Also, keeping the jumper cables handy in case your battery fails is an essential car care tip.
Check the condition of the brakes. Wet and slippery roads are treacherous during winter. Make safety your priority and keep your brakes in good shape.
The fluid in the windshield wiper needs to be topped up. It is essential on foggy winter mornings. Check the wiper blades for cracks and replace them, if needed. It is essential to add some antifreeze to your window washer fluid if you live in a really cold place.
Keep an eye on the engine oil and coolant levels regularly. Keep the radiator coolant fluid at its required level. The coolant not only cools the engine but also keeps the radiator water from freezing. In most cars coolant also works as a source of warming for the cabin.
Keep a close watch on tire pressure since it changes with the ambient temperature. Synthetic rubber hardens in winter and causes tires to crack. If the tire tread is worn out replace it immediately.

Your Volkswagen deserves the best of everything. Even a service package that is specially designed to take the best care of your car. So, visit your nearest PPS showroom, Hyderabad to avail special service benefits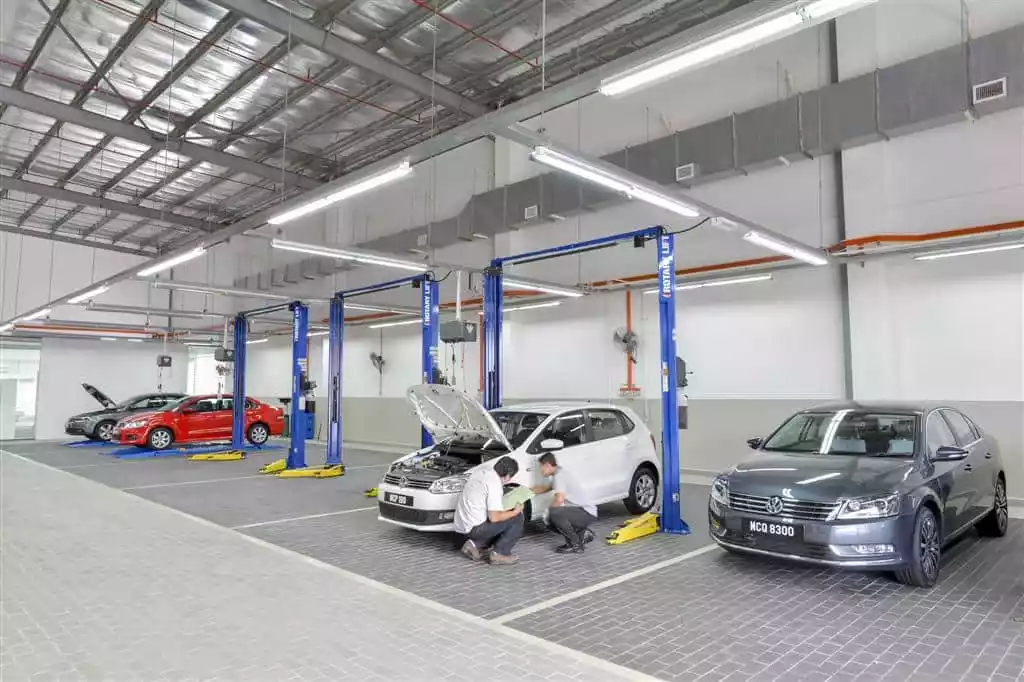 Highlights and Benefits:
Extended Warranty for 2+1 Year / 80,000 kms Cover against unexpected repair
Cost minimisation
Service Value Pack for 3 Years / 45000km (3 services)Protection against part price inflation spare parts and labour rates
Pick-up and drop facility for service (+)
Roadside Assistance (RSA) for 2+1 year Roadside Repair service in breakdown events
24*7 support across India
One Free Inspection between 2nd and 3rd service (+)
3 years of unmatched benefits:
Additional benefits over Stand-alone service products
Extended Warranty for 2+2 Year / 100,000 kms (+) Cover against unexpected repair
Cost minimisation
Service Value Pack for 4 Years / 60000km (4 services) (+) Protection against part price inflation spare parts and labour rates
Pick-up and drop facility for service
Roadside Assistance (RSA) for 2+2 year (+) Roadside repair service in breakdown events
24*7 support across India
Two Free Inspections Between 2nd and 3rd service
Between 3rd and 4th service (+)
Free Exterior Cleaning Treatment: Once in 4 years (+)
Free Dry Wash Clean: Once in 4 years (+)
4 years of unmatched benefits with complete care:
Additional benefits over Volkswagen care package
There are
0 Comments
on the post