Things to remember on ...
Cars are probably one of the most sophisticated and intricate pieces of machinery you own and whether or not you can a bomb of car, it's a well-known fact that getting it serviced regularly, is an important thing to do to keep it safe and reliable.
And it's also quite natural that you may have some questions about car servicing as well, like how often you should take a car for a service and so on.
While we suggest you visit an authorized Volkswagen service center in Hyderabad, like PPS Motors Hyderabad where the service consultants are trained to provide professional assistance and customized care, here are four absolute reasons why you should be servicing your vehicle:
Increases longevity. A consistently serviced engine will last longer.
Improves safety. Servicing also includes dozens of safety checks, helping to identify and replace any worn parts and keeping critical components like the suspension, steering, seat belts and braking systems working.
Saves money. Servicing maintains your fuel efficiency, replaces components before they fail and reduces your chance of having a costly breakdown.
Raises resale value. A car with a consistent service history is more attractive to used vehicle buyers.
A car service consists of numerous maintenance procedures that involve checking, refilling or replacing different vital components on a vehicle, it is usually suggested that your car be fully serviced every year or every 12,000 miles – whichever comes first.
A completed service is usually recorded in your car's service book. When it is done, you should receive a stamp in the book from the service provider.
Refer to your owner's manual or service schedule to get a better understanding, or simply contact the nearest service personell at a PPS Volkswagen dealership in Hyderabad.
While there are actually two types of service you can have for a car – an interim service or a full service. Interim services tend to be carried out between full servicing, but exactly how many miles are covered before it can vary from vehicle to vehicle.
The list of things checked or replaced in a full service is a lot more comprehensive when your car has a full service, compared to an interim service.
In either type of service, however, the oil and oil filter will be replaced, and other crucial parts will get checked such as the brake fluid, the lights, the condition of the battery, the exhaust system and the treads and pressures of the tyres.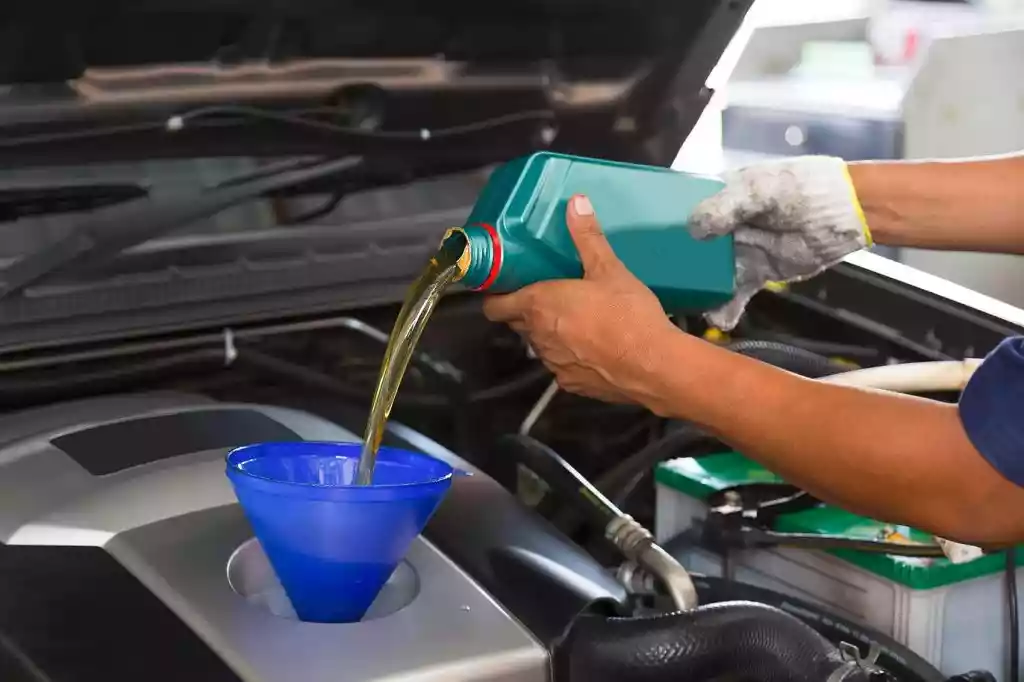 Additional checks made in a full-service check usually include the wheel bearings, the air filter, the auxiliary drive belt and the spark plugs (if it's a petrol-run car).
Below is a comprehensive list of what is covered in both an interim service and a full service for your car:
Oil and oil filter replaced
Brake fluid level checked and refilled
Anti-freeze coolant checked and refilled
Windscreen wash checked and refilled
Power steering fluid checked and refilled
All front and rear lights checked
Windscreen and windscreen wipers checked
Condition of car battery checked
Charging system checked
Exhaust system checked
Tyres checked (treads and pressures)
Condition of brakes checked
Steering column checked
Shock absorbers checked
Suspension checked
Included in full service only*
Auxiliary drive belt checked
Wheel alignment checked
Wheel bearing checked
Wheel balance checked
Air filter replaced
Spark plugs replaced (petrol cars only)
Fuel filter replaced (diesel cars only)
In addition to these typical tasks, manufacturers specify essential tasks to be carried out at set odometer readings. For example, every 30,000 miles, the fuel filter is to be replaced and the tension of engine belts is checked. Depending on your Volkswagen, your transmission fluid could need replacing anywhere from 15,000 to 60,000 miles. At predetermined points, pulleys and engine components may need replacing. Some manufacturers also inspect the seats and seat belts, plus a whole host of other criteria.
And hence, as a rule of thumb, it's best to visit your nearest authorized Volkswagen service center to be assured of quality and timely service and avail premium service packages at discounted offers only at PPS Motors, Volkswagen service center in Hyderabad.

There are
0 Comments
on the post