Volkswagen Tiguan – It...
Tiguan, derived from the German words Tiger ("tiger") and Leguan ("iguana") is a compact crossover vehicle (CUV) first introduced in 2007, using the PQ46 platform of the B6 Generation Volkswagen Passat, featuring just two row seating and transverse mounted four-cylinder engines.
Today in 2019, Volkswagen produced the fifth million VW Tiguan – the most-popular VW SUV, selling 800,000 units worldwide, with a five-star safety rating from the Euro NCAP!
The Volkswagen Tiguan has earned its place as a car bred for Adventure on the toughest of terrains, with the kind of well-appointed aplomb that only a Volkswagen could.
The Tiguan is built with raw power and crafted with pure sophistication.

Be sure to visit an authorized Volkswagen showroom in Hyderabad to know more details, as we tell you what we best love about the VOLKSWAGEN TIGUAN,
It's got the looks.
It is big and bold, and understated. The right people will know that you've arrived without having to blaring your arrival randomly to an uninterested public each time you drive into a parking lot.
Take that VW badge off and this vehicle could compete on an even footing with SUVs from the segment above. And even after you put that badge back on, it's not such a bad deal. Visually, it certainly isn't.
It's got the substance too.
Everything, from the firm thud of a door shutting to the way it drives, and even the seats and the seat belt, exudes a sense of solidity.
The TDI engine technology with 105kW of power and 340Nm of torque, pumps power with perfection.
The 4MOTION system imparts precise traction to all four wheels ensuring optimum efficiency on regular tarmac roads as well as the correct amount of torque transfer for off road conditions.
The 7-speed Automatic DSG (Dual Shift Gearbox) Transmission makes shifting gears seem like sleight of hand. Hassle-free driving: With the Drive Mode Selector, your effort while driving comes down to zero.
The four driving modes include Normal, Snow, Off-road and Off-road Individual, that make every course hassle-free and convenient. Switch to Cruise Control to maintain that perfect speed on longer journeys.
Tiguan is a product of solid German engineering and this shows in every aspect of the product. You can try as hard as you like, but it's unlikely that you'll find chinks in the bulletproof armour of build quality, and fit and finish.
Roomy interiors
Inside the Tiguan is pure luxury, with a clean black leather seating and tasteful chrome highlights to match. The angular design on the outside is complemented in the overall styling inside.
The boot comes with a luggage capacity of 615 litres with seats up, and should you choose to bring back a piece of your adventure, fold the seats to make for 1655 litres of space. For all those refreshing breaks, the Cooled Glove Box3 lets you enjoy a chilled drink on your adventure rides. The boot opens simply by moving a foot in front of the sensor. Press a button or allow the Easy Close function to shut it automatically as you move away from it.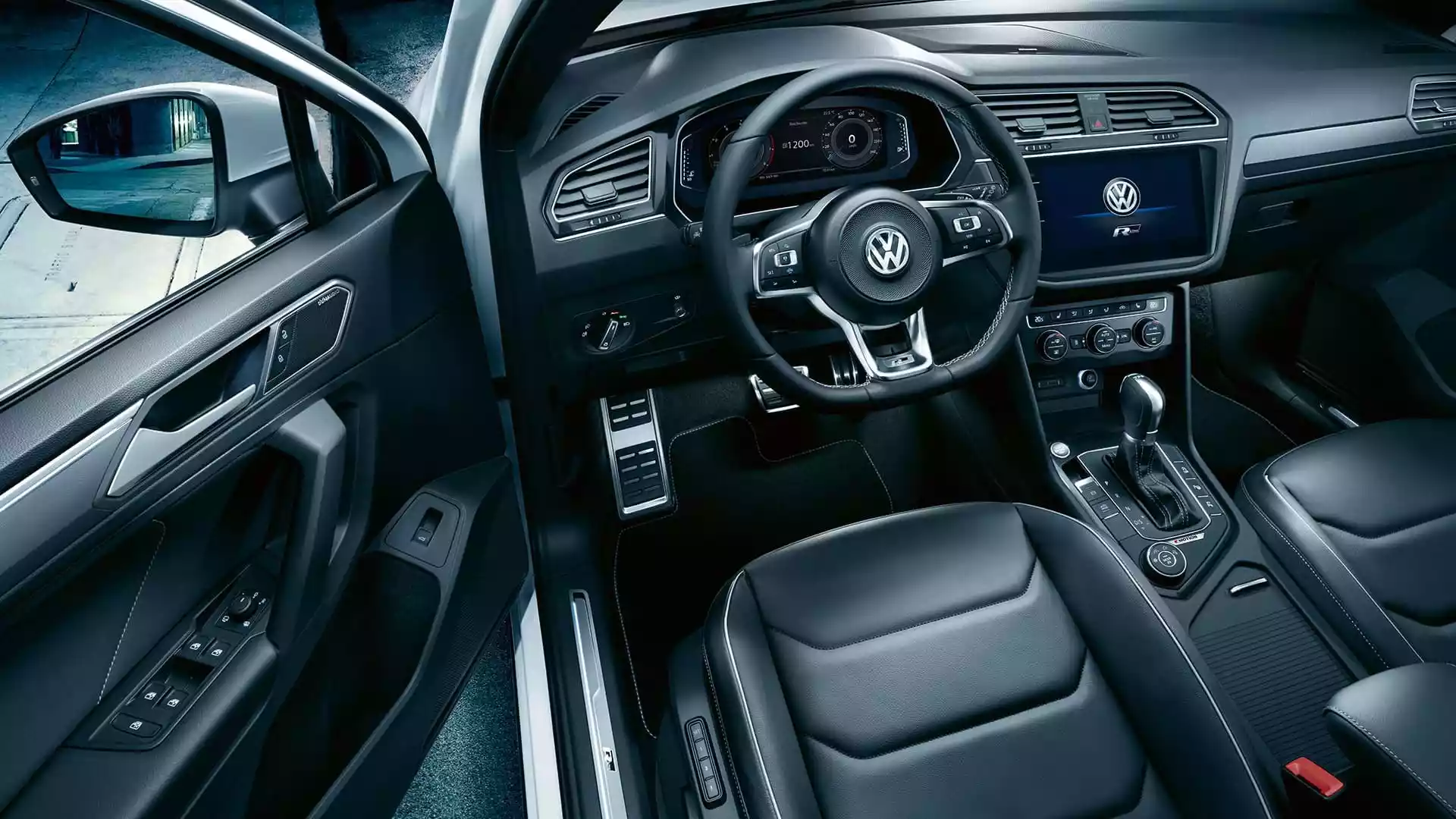 The Germans are also brilliant when it comes to finding that perfect balance between ride comfort and driving dynamics. The Tiguan is no different.
Where usually one is achieved at the expense of the other, this SUV will delight both the enthusiastic driver as well as the passengers at the back.
And it's safe
The new Tiguan is more than just a tough machine; precision German engineering gives it that invisible feature that makes it one of the safest in its class – Intuition.
One you'll feel in the Electronic Stabilisation Programme, a technology that improves the vehicle's stability by detecting and reducing any loss of traction.
The Self-sealing tyres give you enough confidence to drive even when one of its tyres is damaged.
The advanced Anti-lock Braking System stops the wheels from locking up, avoiding any unexpected skid.
The Active Hood is positioned for pedestrian safety on the road. In case of collision, the front bumper sensor signals the rear end of the Active Hood to raise. Ensuring minimum damage.
Its Automatic Headlamp Activation ensures that you have ample light whenever required.
The six airbags ensure protection for everyone inside.
VW has been championing the cause of road safety for a while now, which is of great relevance to a country like India. To that end, there is of course a whole bunch of airbags, ABS, EBD and every other acronym associated with road safety.
Additionally, the Highline trim gets self-sealing tyres that contain a gel that seals punctures immediately.
And for the times your adventure demands a steep climb, the Hill-hold mitigates chances of rolling down while trying to pull away on the gradient.
And while you come down edgy slopes, the Hill Descent Control takes control and makes driving down, safe and effortless.
And for every other assistance, including roadside assistance in case of an emergency, you could reach out to your nearest Volkswagen service center in Hyderabad.
It's also highly intelligent
The new Tiguan comes with a Panoramic Sunroof lined with LED lights, 3-zone Automatic Climate Control System, allows you to independently control the temperature inside.
It includes an Auto-dimming IRVM that eliminates the glare of trailing vehicles from distracting you.
The keyless access and the reverse parking camera let you take control by barely doing much.
And the Intelligent Rain Sensor automatically signals the wipers in case the clouds are too generous.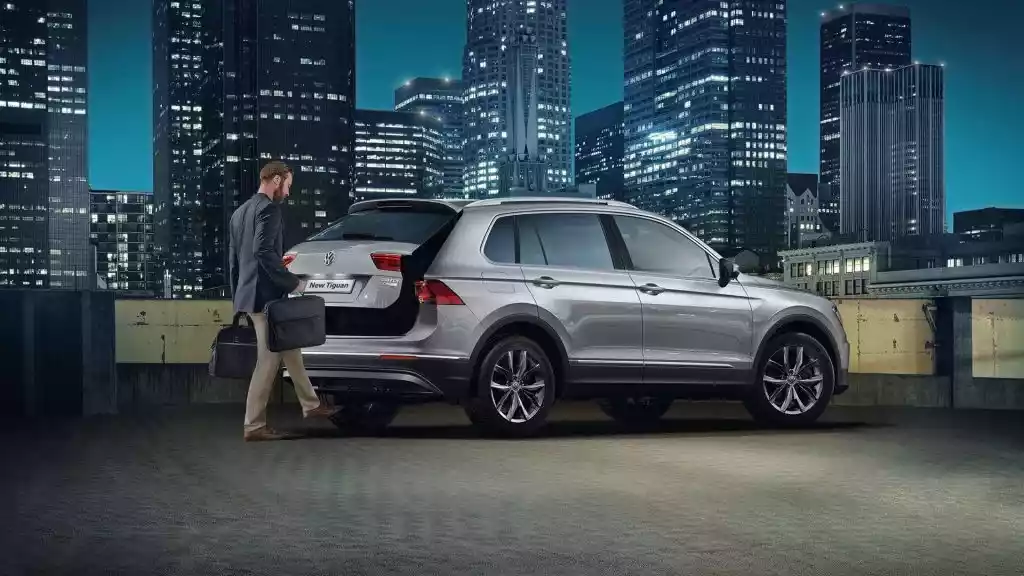 The electrically adjustable driver's seat is designed to fit your body posture.
The rear AC vents make sure the comfort inside belies the adventure outside.
Since its App-connect allows easy interaction between your smartphone and your Infotainment, you can turn your new Tiguan into an instant office.
Connect your smartphone via, Apple 'CarPlay' or Google 'Android Auto' that mirrors the display on your Infotainment touchscreen.
Giving access to your smartphone functions and making technology handy and portable.
The 3 Zone Climate Control AC offers a selection of three different temperatures and air volumes. So that each passenger including the driver of the new Tiguan has the liberty to choose a temperature that suits them.
All for a reasonable price
The Volkswagen Tiguan on- road price in Hyderabad starts at Rs.33,62,642*.
The Diesel Highline with its ergonomic design and convenience, starts at ? Rs. Rs.37,65,565*. While the Diesel Comfortline with the frills and thrills of exciting journeys starts at Rs.33,62,642*.
For more details, contact an authorized Volkswagen Dealer in Hyderabad.
Now what else is left for you to do?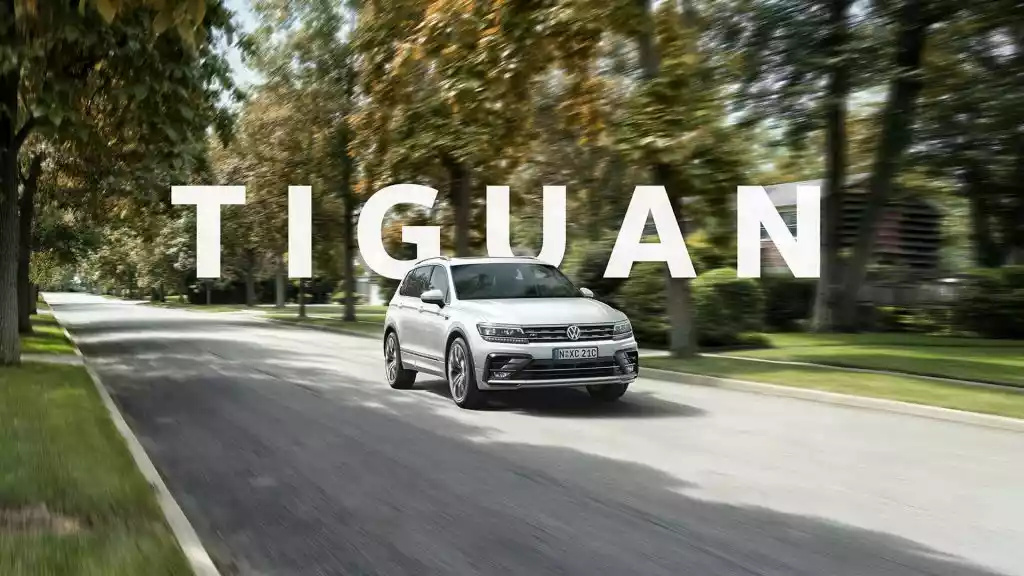 Test drive the Tiguan at your nearest PPS Motors Showroom Hyderabad, now!
There are
0 Comments
on the post